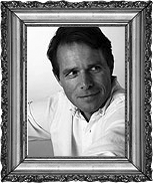 Janek Ledecký
Music, book, original Czech lyrics
Janek Ledecký is one of the most popular czech music stars. He first grabbed the attention of the public as a frontman for the rock band Žentour. They released their first album Žentour 001 in 1987. In 1989 they won the TV hit-parade Triangl with the song Utajený světadíl 3x in a row and they also won the Bratislava lyra with the song Promilujeme celou noc at the most prestigous international music festival in Czechoslovakia. Všechno bude fajn followed as the next single and Žentour was catapulted from rock clubs to stadiums. The Album Žentour 003 became the best selling album on the market. After that they made the album Žentour 005 with the legendary hit Proklínám. Two gold albums and one silver one put them on the top of radio and television music charts.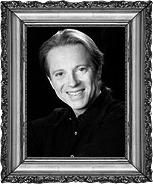 Robert Johanson
Book, US version director
At home with musicals and the classics, directing over 200 professional productions, acting in over 100, a published playwright of a dozen plays – Robert served as Artistic Director of Paper Mill Playhouse, the State Theatre of New Jersey, for 20 years, where he directed the critically acclaimed FOLLIES, FUNNY GIRL, CHILDREN OF EDEN, SHOWBOAT /televised on PBS – Great Performances/, PIPPIN, FANNY, NINE, MACK AND MABEL, SAYONARA, AMADEUS, TO KILL A MOCKINGBIRD, PHANTOM, MAME, MIKADO INC., THE PRISONER OF ZENDA, NAUGHTY MARIETTA, COMFORTABLE SHOES, his own adaptations of GREAT EXPECTATIONS, JANE EYRE, TALE OF TWO CITIES and WUTHERING HEIGHTS, starred in CANDIDE, PETER PAN, JESUS CHRIST SUPERSTAR, SECRET GARDEN, CAMELOT, ROAR OF THE GREASEPAINT and UP, UP AND WAY – THE SONGS OF JIMMY WEBB. On Broadway he performed in SHENANDOAH and directed CANTERBURY TALES and Jackie Mason's LAUGHING ROOM ONLY. At New York City Opera under Beverly Sills, he directed NEW MOON, MERRY WIDOW /both televised on PBS Great Performances and Live from Lincoln Center/, DESERT SONG, CINDERELLA and performed Tobias in SWEENEY TODD. His lavish WIZARD OF OZ played 3 seasons at Madison Square Garden and toured nationally with Roseanne, Mickey Rooney and Eartha Kitt. His extensive work in most of America's regional theatres have included productions of OTHELLO, GIGI, ANYTHING GOES, HANS CHRISTIAN ANDERSON, PIRATES OF PENZANCE, UNDER MILKWOOD, WINTER'S TALE, IMAGINARY INVALID and THE MISER. Other acting credits include Iago, Romeo, Prince Hal, Lear's Fool, Ariel, Octavius Caesar, Antipholus S., Apollodorus in CAESAR & CLEOPATRA, Cleante in THE MISER, Valere in TARTUFFE, Flute in MIDSUMMER, Finch in HOW TO SUCCEED and Bobby in COMPANY. His new musical adaptation of Art Linkletter's KIDS SAY THE DARNDEST THINGS and the Shakespearean revue MUCH ADO ABOUT WILL are now being performed around the world and most recently he directed the new shows: NEFERTITI at the Parker Playhouse; IT'S A FABULOUS LIFE at the Broward Center in Ft.Lauderdale; the Prague and Korean productions of HAMLET – the new rock opera by Janek Ledecky. He's enjoyed directing such stars as Ann Miller, Anne Hathaway, Chita Rivera, Donna Mckechnie, Jose Ferrer, George Grizzard, George S. Irving, Maria Karnilova, Nancy Marchand, Kaye Ballard, Lilianne Montevecchi, Christine Ebersole, Kristin Chenowith, Laura Benanti, Scott Bakula, Malcolm Gets, John Cullum, Stephanie Mills, Tony Roberts, Eddie Bracken, Jean Stapleton and Jane Powell, as well as, working with writers Stephen Sondheim, Jerry Herman, Maury Yeston, Stephen Schwartz, Comden and Green, Charles Strouse, Arthur Kopit, James Goldman and choreographers Susan Stroman, Ann Reinking, Jerry Mitchell, Rob Ashford, Michael Lichtefeld and Rob Marshall.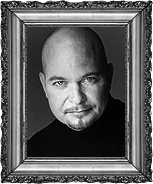 George C. Harvilla
English lyrics
A New York-based Poet, Musician and Actor. He is a recipent of the Hemingway Prize for Literature, winner of the U.S. Masters' Poetry Prize and two-time recipient of the International Merit Award for Poetry, as well as a three-time Pushcart Prize nominee. His spoken-word performances "Big Bang Gumbo", "The Zen of Burning Houses", and "The Calculation of Things" have been presented to critical acclaim at numerous U.S. Theaters, Museums and Universities. He is a frequent contributor to New York Public Radio's Poetry in the Morning broadcasts. A classically-trained percussionist, George has served as Guest Percussionist with the Dresden Opera and as Lead Percussionist with the Symphony of the Americas. In the non-classical realm. He has performed: toured with Tito Puente, Mongo Santamaria, Billy Preston, Sun Ra, Trilok Gurtu, Harry Chapin, Don Courter, Blackout, Beth Burrows, Novella, the Original Gipsy Kings, X, Cactus Salad, the Bliss 9 Jazz Orchestra, Crowded House, the Divinyls, the Weathergirls, Jake Hanna and Midnight Oil, among others. His body of work includes soundtracks for Gettysburg, A Midnight Clear, Gangs of New York, Vote For Me, Black Robe and Last of the Mohicans as well as theatrical tours with Smokey Joe's Café, Sophisticated Ladies, and Ain't Misbehavin'. Crafting the English lyrics for HAMLET has been a rich and passionate endeavor, and he feels "honored to be a member of HAMLET's diverse, multi-talented Creative Team".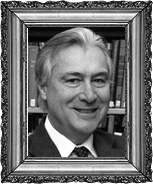 Vincent N. Parrillo
English lyrics
Vincent N. Parrillo is an internationally prominent speaker, Fulbright scholar, and college professor who is the author of twelve books and listed in Who's Who in International Education. Regional directorial credits include Joseph and the Amazing Technicolor Dreamcoat, Oliver!, West Side Story, Carnival, Guys and Dolls, Wonderful Town, Lend Me a Tenor, The Matchmaker, Dark of the Moon, and Death Takes a Holiday.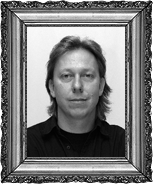 Martin Kumžák
Arrangements, musical director
Mr. Kumžák studied at two Prague Conservatories: the State Conservatory and the Jaroslav Ježek Conservatory, and later completed his music studies at Boston's Berklee College of Music. Specializing in the creation of Scenic Music, he has composed music for numerous plays, including the Czech National Theatre productions of Peer Gynt and Hero From The West, and the film score for the international release The Manor. Additionally, he has authored arrangements for the musicals Foam of Days, Hair and Dvorak's musical Rusalka. Mr. Kumžák's original opera, Divine Comedy, was presented to acclaim at the Prague State Opera.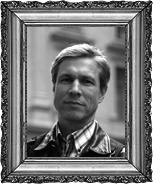 Šimon Caban
Scenic design
An architect, scenographer, theatre and film creator, Mr. Caban is well-known for his untraditional projects. He studied scenography at the Atelier of Professor Josef Svoboda, graduating in 1981, after which he established, along with his brother Michal, the cult dance and theatre troupe "Baletní jednotka Křeč" /"Ballet unit Convulsion/Cramp"/, which mounted numerous performances, multi-media presentations, films and TV productions.
Among others, they appeared in Forman's Academy-Award- -winning "Amadeus". Each year, Šímon and Michal author and create the Opening Ceremony of the Karlovy Vary International Film Festival. Šímon's designs appear on the stages of the Prague National Theatre production of Leoš Janáček's Little Cunning Vixen, the Prague State Opera production of Leonard Bernstein's Candide, and Leoš Janáček's Jenufa at the Istanbul Opera and Ballet Theater. Besides many other prestigious awards, Šímon Caban is the recipient of the "Golden Triga" , taking First Prize at the Prague World Exhibition of Scenography.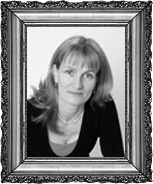 Simona Rybáková
Costume design
A Textile and Costume Designer, she graduated from the High School of Art and Design, later receiving her Master's Degree in Textile Design from the University of Applied Arts in Prague. Her professional training in Textile Design was augmented with study at the University of Applied Arts in Helsinky.
In 1995 she was awarded 1st Prize by the Swarowski Awards, which facilitated a 4-month stay at the Rhode Island School of Design in Providence, RI.
Since 1996, she is a Czech Representative on the Executive Committee and the Scenography Commission of the International Organization of Scenographers, Theatre Architects and Technicians /OISTAT/, and has been a member of the European Film Academy since 2007.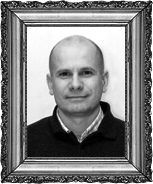 Pavel Dautovský
Lightdesign
Pavel Dautovský began his career as an illuminator in the Smetana Theatre. He was lighting designer for the musical Dracula, which played in Prague, Bratislava, Moscow and Seoul. His design talents have also been featured in productions of West Side Story, Hamlet, Galileo, Monte Christo, Jekyll and Hyde, Ginger and Fred, Jack the Ripper, The Producers, and Golem. Since 1999, he has created Lighting Design for the Prague State Opera, including their productions of Bubu From Montparnasse, Tosca, Queen of Spades and Candide… as well as numerous International projects which have graced Europe's most prestigious stages. He is also co-partner of M.P.K. Stage Service /Europe/, which provides stage services for the Prague State Opera and other musical productions.